All our jewelry is made from materials that will last you throughout the day and night, can be showered in and even slept with on. Exclusively hypoallergenic materials like 14K gold and genuine diamonds you'll never want to take off.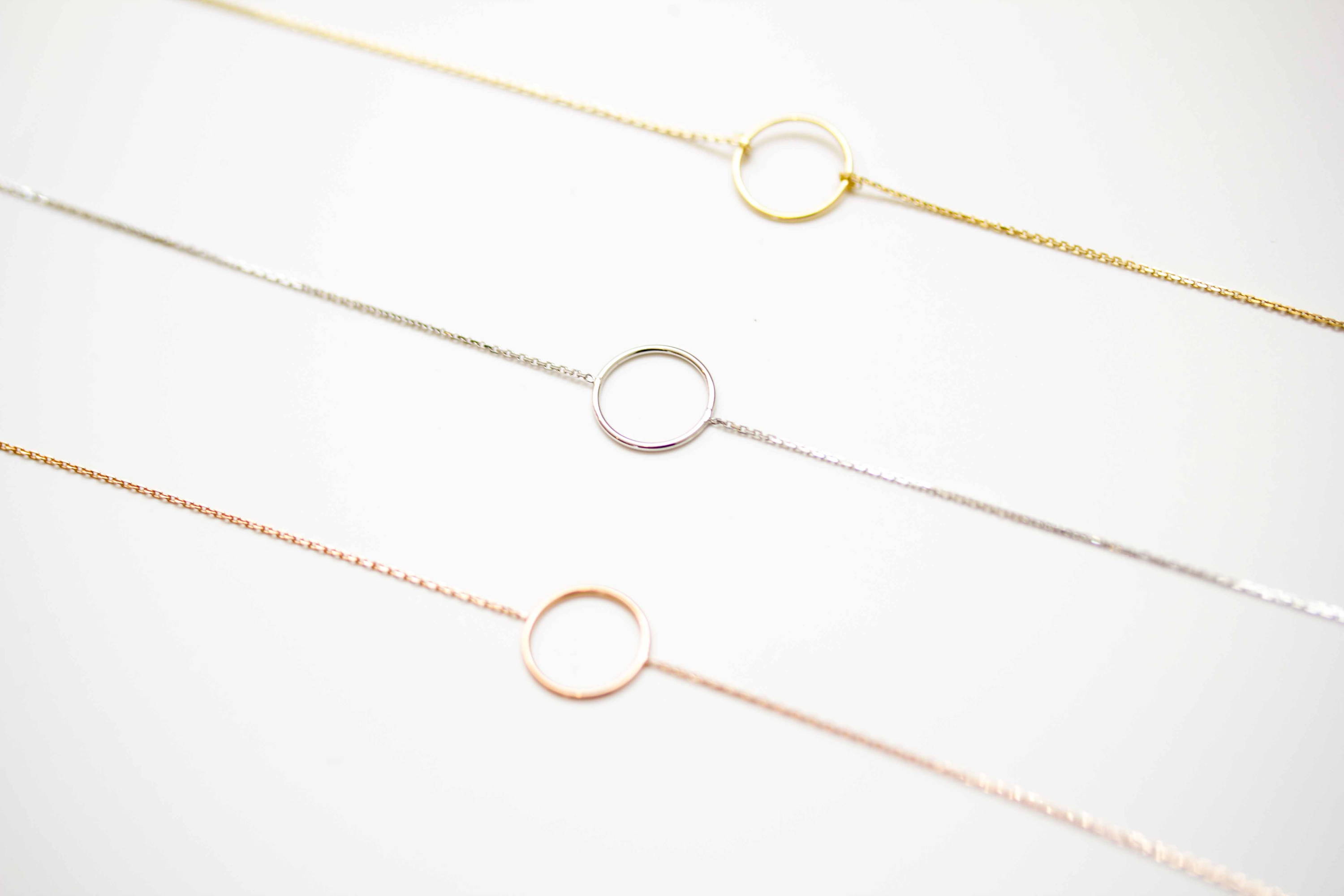 Solid 14K Gold is the most subtle hue of the gold alloys that will never oxidize or discolor. It is durable enough to be worn daily—no matter how fast-paced your lifestyle is—as it doesn't scratch or bend as easily as 18K gold.

To care for your 14K gold jewelry avoid bringing it in contact with chemicals such as hairspray, lotion, perfume or other cosmetics. Fine jewelry should also be removed before diving into a chlorinated swimming pool or before using household cleaners.
As one of the hardest natural substances on earth, diamonds are the perfect fit for our everyday jewelry. All our diamonds are high-quality, ethically sourced from conflict-free suppliers that follow socially responsible practices.
To maintain your diamond's shine, use a toothbrush and warm, soapy liquid to lightly brush the stone. Make sure to fully rinse the stone and set aside to dry.